After not getting any TTM back for a long time, two stragglers came in one day. I really miss getting mail so I think I'll start sending out again.
Jim Golden
Mr Golden pitched for the Dodgers and Colt 45s from 1960-1963. He sent a nice note apologizing for misplacing my letter and mentioned that his son collects photos from his career so I'll have to send Mr Golden some photos.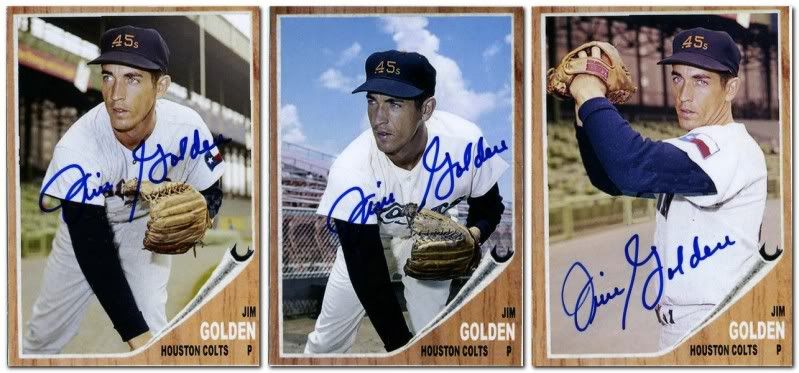 Byron Browne
Byron Browne played for the Cubs, Cardinals and Phillies. He led the National League in strikeouts in 1966.