And in another installment of "The Friends of Ray Peters"........
Buzz Stephen
was a teammate of Ray's with the Jacksonville Suns and the Portland Beavers in 1970 as they were both in the Seattle Pilots organization. Mr Stephen pitched in two games in the majors with the Minnesota Twins in 1967 with a 1-1 record. He was then selected by the Seattle Pilots in the 1968 Expansion Draft.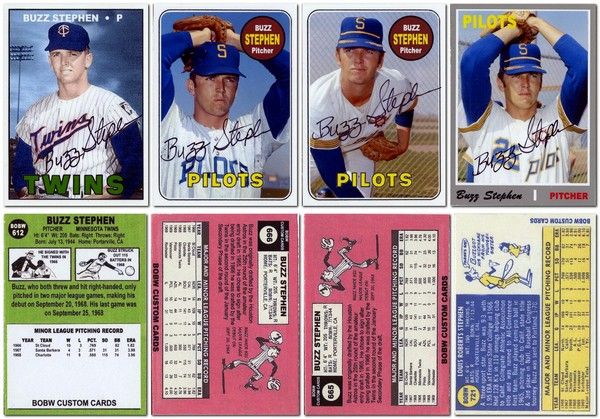 Mike Swain
was a teammate of Ray's in 1969 with the Pilots' Instructional League team and in Clinton in the Midwest League. He went to Ohio State and was a pitcher on the 1966 NCAA Championship team and was also a member of the basketball team that went to the 1968 Final Four before losing to North Carolina.